Here are several items that I have on my favorites list on
Etsy!
These are items that I truly love, and would buy if I had money to spend. Hopefully, some day I WILL get these :) Just click on the link above the image to visit the shop.
Enjoy!
Here are some knitted washcloths that I've just positively fallen in love with, probably because of the ocean/beachy color theme. I would totally use these every day! But would be pretty to display, too :)
Knit Dishcloth Cotton Knitted Dish Cloth Ocean Beach Earth Tone Seaside Cottage Sea Blue Green Aqua Kitchen Gift Set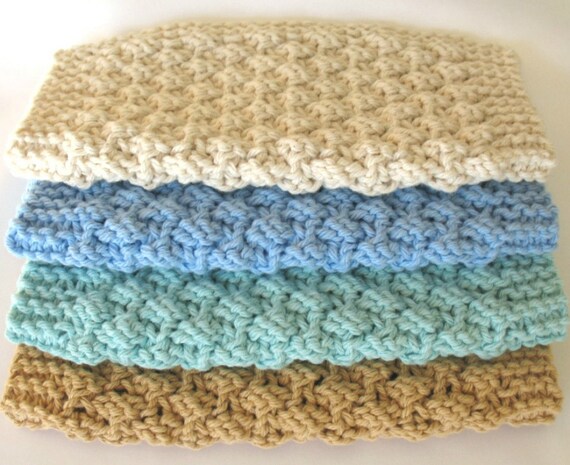 For much the same reason as above, I love these :) You can use them for washing dishes OR your face... I would use them on my face, of course! I really like the round design this artist employed... very functional, and pretty!
Round Ribbed crochet face scrubbie washcloth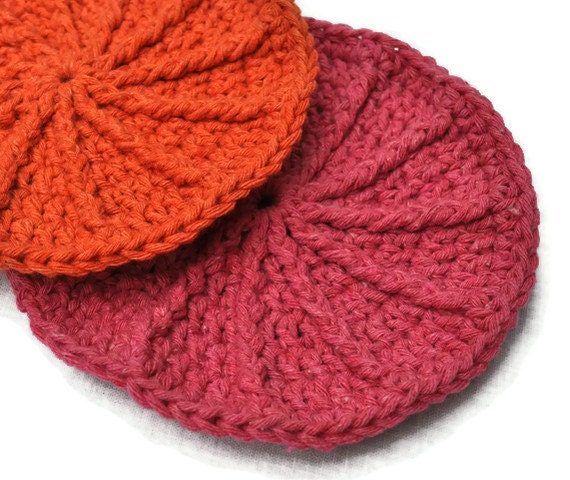 These I am in LOVE with, which makes no sense, because I have no place where I (personally) can use coasters. BUT! If I had MY OWN kitchen, that was all pretty, I would totally use these as a focal point above the stove for decorative purposes. These really are fantastic, and wonderful for this time of year!!
Coasters Fair Isle Brown Autumn Colors Eco-Friendly Recycled Mug Rugs Felted Wool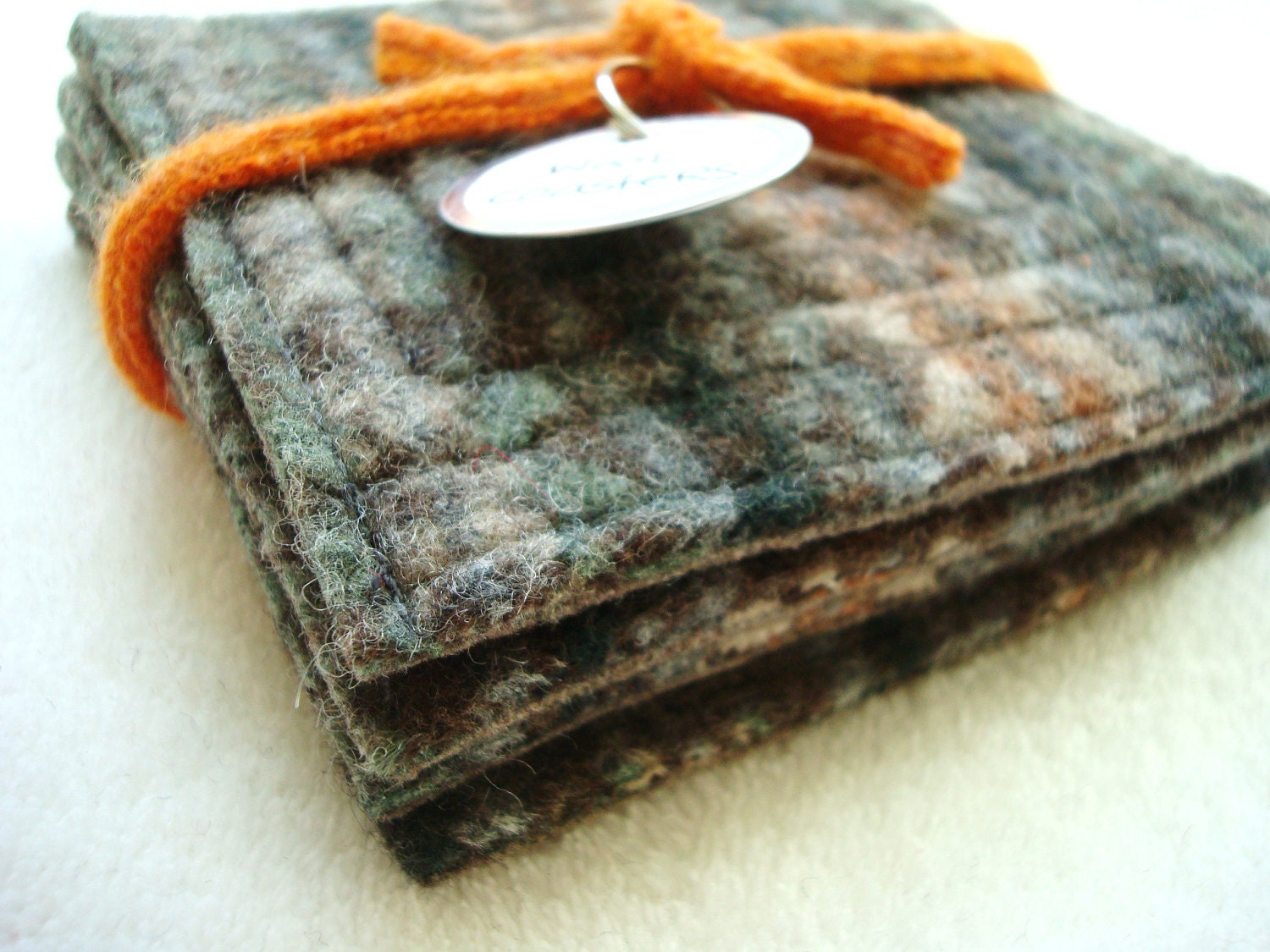 This bracelet is one of my favorite things... EVER. No, seriously. I am an artist, and love to draw... have for my whole life! So, what else would be perfect for an artist to have than a piece of jewelry that you can not only wear to reflect YOU, but you can also wear it while you wash your hands 50 million times a day because you're working with all kinds of art supplies! :)
Resin Bangle - Bracelet - Colored Pencil - Chunky - Thick - Cuff - Resin - Teacher - Pencil - Bold - Multi Color Rainbow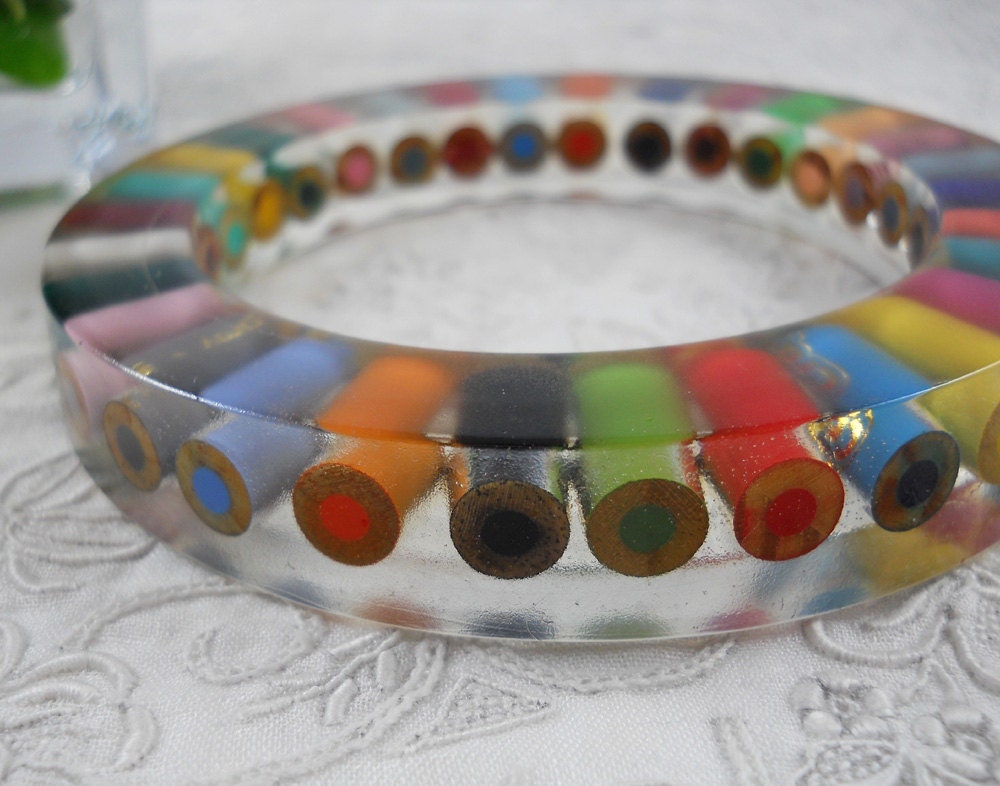 This is wonderful. I adore the beach (as I mentioned above), and this artist is a wonderful photographer, but she takes her photos further than any regular frame. She makes everything from coasters to decopauged jewerly boxes, and I love her work! I think this would look perfect just above my bed... and I'd have a blast keeping the kids away from it, LOL!
http://www.etsy.com/listing/90890267/beach-wooden-wall-hanging-sea-green?ref=usr_faveitems>Beach Wooden Wall hanging: sea green, shells, ocean, photograph,
There are many, many more favorites that I have that I would love to get someday. Perhaps in the future I'll post more :) Have a great day, everyone!